I first discovered Zakynthos after finding a photo of Navagio beach on Instagram and I just knew I had stop there on my Greece trip. Zakynthos is such a green island because of all the winter it receives in winter. The island is larger than you would think with lots to see. It has a mix of everything from beaches, mountains, and even wineries. The people here are very friendly and genuinely love their island. With so many options, I'll show you the best things to do in Zakynthos.
Getting to the island
You can either get to Zakynthos island by ferry or by plane. I decided to save some money by renting a car and driving from Athens to Kyllini and catching a ferry. The ferry I was set on catching departed at 7:00am so I headed out at 3 in the morning to make the 3 hour drive. The drive was in the dark so I couldn't really tell you the scenery but it was an easy drive with the speed limit being 130km/h most of the way and no other cars on the road at that time. Once in Kyllini port we purchased our ferry tickets with open return for 90 euros. That was the price for the hour long ferry ride for 2 adults with a car.
Here's a protip for you, when driving onto the ferry roll your windows down and unbuckle your seat belt. I'm sure it's unlikely that the ferry bridge will collapse but there is still that possibility.
Navagio Beach
The ferry was almost there and I was thinking of things to do in Zakynthos. I googled and I knew instantly that the moment I got off that ferry I was going to head straight to Navagio beach which is 45 min from the town of Zakynthos. Now when I say drive to Navagio, I mean the lookout point on top of the cliffs. To actually get onto the beach itself you need to hire a boat which I highly recommend you to do.
I got there at 10:00am and thought it was the perfect time to take photos, I thought wrong. The beach itself is surrounded by 600 foot cliffs so to avoid the shadows it's best to be there at high noon. I took some photos and launched my drone but I knew I would come back another time for better photos.
If you want some more tips on taking great photos of Navagio beach, you can read my guide, getting great photos of Navagio beach.
Cameo Beach Resort
This is another one of the major things to do in Zakynthos. 15 min from Zakynthos town is the port of Agios Sostis, you'll see a picturesque island connected by wooden bridge.  This small island is actually a beach resort called Cameo beach, which unfortunately wasn't open yet. On the bright side, we got to go on the island and didn't have to pay the cover charge. Since it was off season the handrails on the bridge weren't up yet, so be careful. On the island there's a cove on the other side with a beautiful view of the sea and turtle island. The beach consists of white pebbles and sparkly turquoise water. Since it was off season and no one else was here, we just sat and enjoyed the view for a bit.
Aristeon Olive Oil Press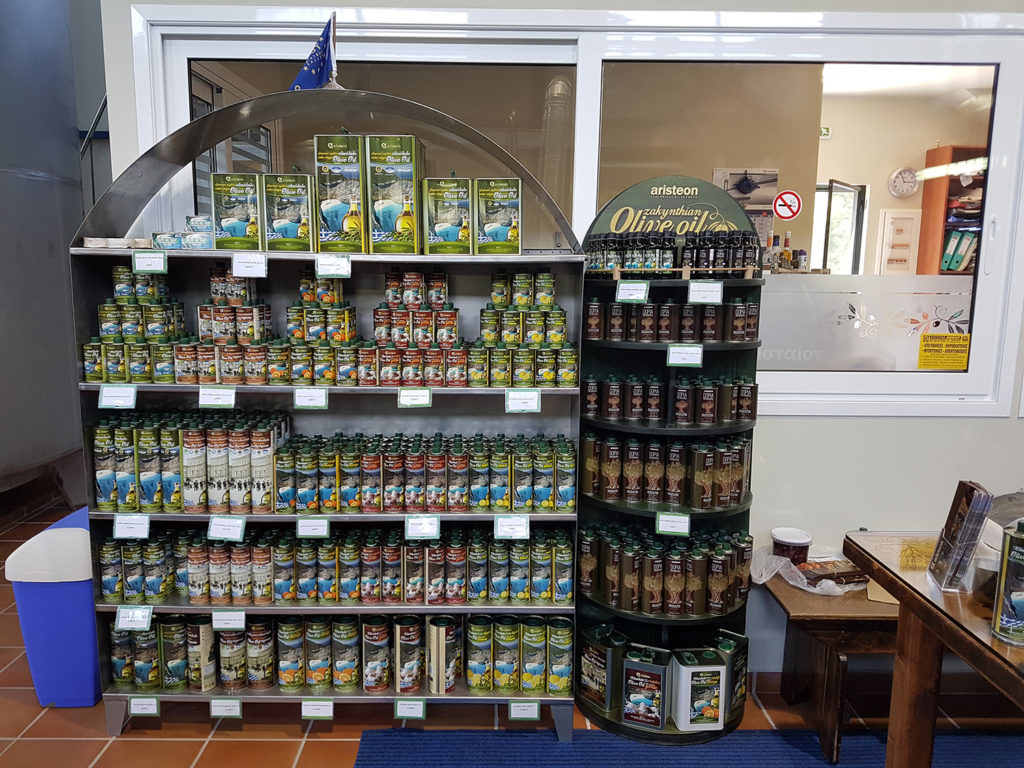 6 minutes away is this olive oil press which is owned by the same man that owns Cameo beach resort. It's free to enter and you can see the equipment and learn the process of making olive oil. They even have a table in the back where you can try all the different olive oils they produce and purchase some. There's different grades of olive oil and even some that are flavored, I purchased garlic infused oil and oil made from ancient olive trees. If you're not a fan of olive oil, they also sell olive oil soap. Since it's so close I recommend popping in for a quick visit. You can visit their site here.
Marathonisi
This was one of my favorite things to do in Zakynthos. This island is also known as turtle island because of the resemblance to a turtle. Funny thing is, the sea turtles nest on this island. We took a private boat from Agios Sostis to take us to the island for 150 euro. The great thing about taking a private tour is you can stay for however long you like. Be careful in this water because we did see some tiny jellyfish just floating near the beach so maybe it was a good thing it was still early in the season and the water was too cold to swim. Not a lot of jelly fish, mind you, I only saw about 5 so nothing to be overly alarmed about.
We got to the beach and there was one staked out area where a sea turtle had laid eggs but we weren't so lucky in seeing any actual turtles on the way to the island. When you see those staked out areas just stay away from them for everyone's benefit. There wasn't really much to do here except collect some sea shells, we found some cuttlefish bone as well. After 30 minutes of taking photos and collecting sea shells we got back in the boat and headed off.
Keri Caves
On the south west side of turtle island are a bunch of caves known as the Keri caves. They're not as popular as the blue caves on the north of Zakynthos island which means less tourists and other boats. Two in particular are large enough to pull the boat into and take some photos. The water in the area is so clear that it's often misleading with how deep the water actually is.
Zakynthos Town
With all those things to do in Zakynthos, you need a home base. This was our home base. We stayed at the Phoenix hotel which was pretty much central to everything in the town. The parking on these narrow streets are terrible and I actually got a parking ticket here. Not to worry though, you can pay any ticket at the post office and if paid within 10 days your fine is reduced to half. Everyone is very friendly here and plenty of places to eat, there's even a couple gelato stores. The main street facing the sea is where you'll have the most luck finding parking, there's also plenty of restaurants on this street.
I particularly liked Spartakos Taverna which is a family owned restaurant with very friendly staff. I had the biggest plate of mixed seafood for under 20 euro. Another restaurant we ate at was
Spaghettomania, it's an Italian restaurant on the same street. There were a lot of great restaurants in Zakynthos and I highly suggest you ask the locals there for family restaurants.
Hopefully that helps you out a bit with worthwhile things to do in Zakynthos, I'm sure you'll have a great time. Please share your experiences in the comment section, I would love to hear from you guys.