Every July, beginning on the first Friday of July, there's an outdoor event in Calgary known as "The Greatest Outdoor Show on Earth", I'm talking about none other than the Calgary Stampede. Over 1 million people walk through the gates during this 10 day event. Summed up, the Calgary Stampede is a midway, stage shows, a parade, concerts, every imaginable deep fried food and one of the largest rodeos in the world. The whole city is alive and turns into a giant city wide party. These are some of my favorite things at the Calgary Stampede.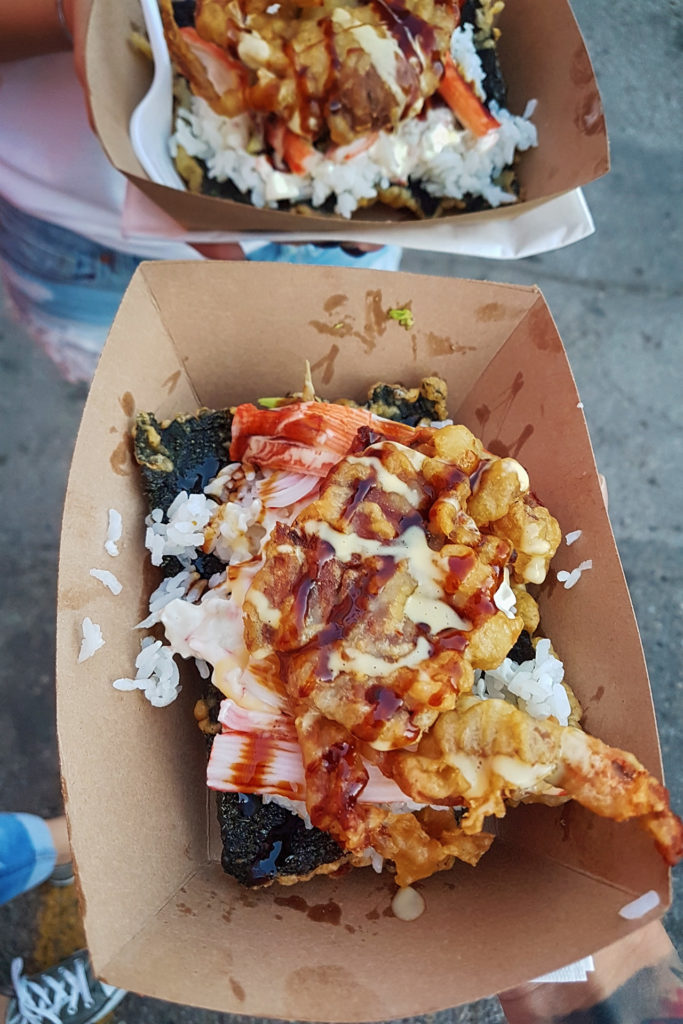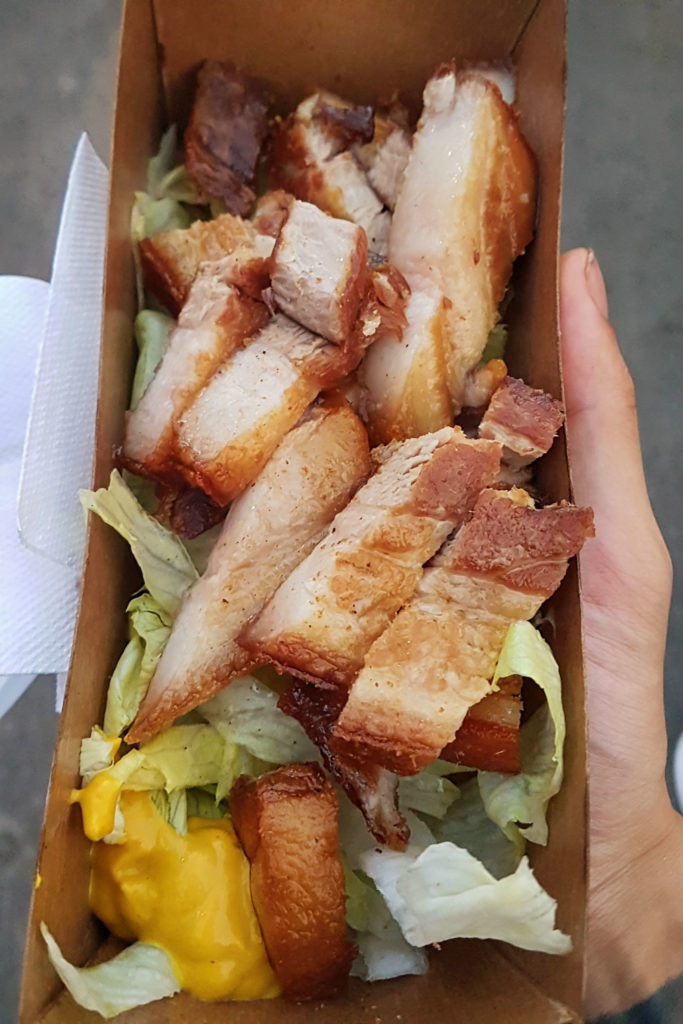 The health conscious need not apply. The Calgary Stampede has some of the most delicious carnival food, but also the unhealthiest. If you can deep fry it, you can find it here. Deep fried tequila, deep fried coffee, deep fried Coca Cola syrup, deep fried Oreos are just some of the deep fried foods you can find here. Don't even ask me how they deep fry liquids like tequila and coffee, all I know is they're surprisingly delicious.
Not everything here is deep fried though. They also have stands that sell typical carnival food such as foot long corndogs, mini donuts and pizzas with all different types of toppings; one year they had a scorpion pizza. You read that right, it was a cheese pizza topped with dried scorpions. It must not have been very popular because they didn't bring it back this year.
Alcohol and Party Scene
To truly get in the spirit of the Calgary Stampede, you need to be drunk. I'm not even kidding here because the whole city seems to turn into a giant party. Even the big corporations throw Stampede parties with free liquor for their employees. It's not surprising to see people drunk off their rocker at 11 in the morning during these 10 days.
One of the busiest places on the Stampede grounds to drink though has to be the Nashville North tent. It's a giant beer garden right on the grounds. If I can offer only two tips here it would be to show up early because the line to get in can sometimes be an hour or two wait. The next tip is to go in earlier in the 10 days because it's an outdoor tent which means closer to the end of the Stampede, the ground will be sticky from all the spilled liquor and who knows what else.
Every night there's a concert with big stars and DJs performing nightly at different venues around the city. Some of the big names that performed this year was Usher, Big Sean, Fetty Wap, Brooks and Dunn, Duran Duran and The Chainsmokers just to name a few. As you can see, there's music performances no matter what your taste in music is.
Calgary Stampede Midway Rides and Games
If eating unhealthy delicious food isn't your thing then maybe the rides and games offered on the Calgary Stampede midway might be more your thing. Think of the midway as a carnival, there's also a separate midway for children with rides and games tailored more for the little ones.
Rides aren't really my thing though. I can do the rides that drop you or flip you upside down but the rides that spin aren't for me. If adrenaline filled rides aren't you thing, the Calgary Stampede offers more tame rides such as a Ferris wheel and a sky ride where you can look at the grounds below. The sky ride is also the perfect place to watch the nightly fireworks show at 11pm.
Test your skills and try to win a giant stuffed animal at any of the challenging games. I'm convinced the games are rigged but that could just be because I'm terrible at them. My favorite games to play are the watergun game and whack-a-mole, only because I have a fighting chance of winning a prize. There are also games that let you gamble a little bit of money. My favorite of these is over/under. The object of the game is to bet that the sum of the two balls thrown into the middle will either be over or under 7. You can also bet on 7 and if it hits you're paid out 3-1, not a bad payout hey?
Test your skills and try to win a stuffed animal prize. Harder the game, bigger the prize.
Hopefully I've sparked your interest in visiting the Calgary Stampede. Come join us next July. You can also check out the similar Klondike Days in Edmonton July 21-30, 2017. Let me know your favorite thing to do at The Greatest Outdoor Show On Earth in the comments below!